Soft sterility Isolator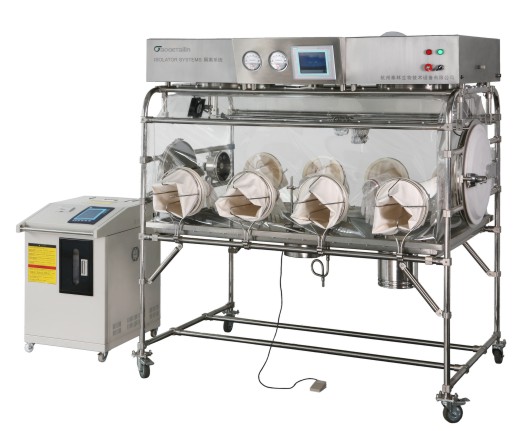 Introduction
Zhejiang Tailin bioengineering Co.,Ltd. has been committed to the development of isolation technology and the applied research of pharmaceutical industry for a long time. We can provide comprehensive technology solutions with a variety of isolators, ranging from the QC departmentí»s sterility test technology, biosafety containment, the isolator technology for production (sterile packing, weighing, ingredients, crushing, sampling, etc.) to RABS. The latest sterile isolators for QC and R & D laboratory detection, is almost suitable for all sterile testing of sterile preparations and sterile bulk drugs (API),which based on the pharmacopoeia statutory methods (membrane filtration method and the direct inoculation method).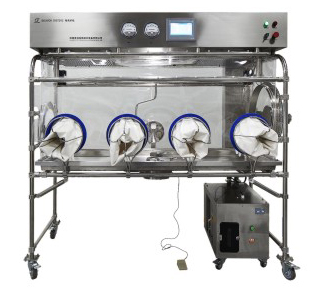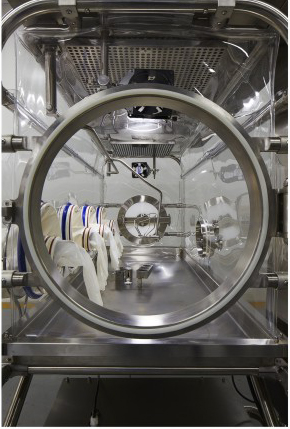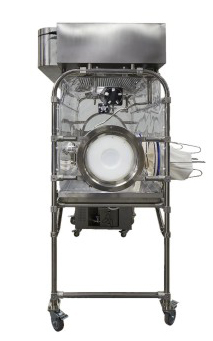 Features
1. Soft structure made of transparent PVC membrane, the top overall with closed structural design, integrated control unit, intake and exhaust systems, air filtration units, etc., more elegant appearance, easy to do cleaning and maintenance;
2. Operation cabinet is designed with standard operating panel of 8 gloves, four primary ones and four secondary ones; the sterile transfer passageway is designed with 4 standard operating panels, and it optimized the operation of ergonomics requirements, no operating blind zones;
3. Oversleeves are made from Hypalon ® material, which further improved the isolatorí»s impermeability, chemical compatibility and mechanical abrasion resistance;
4. The system supports two Pharmacopoeia sterility test methods: membrane filtration method and the direct inoculation method. The sterility test pump unit is directly integrated into the instrument operating platform;
5. Operating cabin, transfer passageway can be used together or alone;
6. Cabin intake and exhaust systems adopt H14 grade HEPA and high-performance centrifugal fans imported from Germany. The cabin airflow pattern is turbulence, which is able to maintain a positive pressure continuously;
7. The system is installed with the function as efficiency filter pressure monitoring, and can display HEPA ventilation status in real-time ;
8. The system reserves an interface and a valve for connecting the Vapor Hydrogen Peroxide Generator (VHPS ®); the internal part is sterilized by hydrogen peroxide vapour, the effectiveness of killing spores in the cabin air and the exposed surface achieves lg6 ;
9. It can communicate with HTY-V100 Vapor Hydrogen Peroxide Generator online in real time , can control the generator on the isolator control panel;
10. Deliver goods through various ways, for instance, docking to the transfer bag of being able to be steam sterilized , or to the transfer passageway with RTP system , etc. ;
11. With larger diameter material door design, more convenient for passing materials and cleaning the cabin ;
12. Can choose to install the sterile waste delivery channel, transfer all types of testing waste out timely , which help to save operating rooms;
13. The system adopts Siemens PLC control system and touch-sensitive color display module, with optimized interface design, the system operates automatically, and with decompression alarm function;
14. With multifunction interfaces, such as 25mm standard interface, public media (electricity, gas) and verification / testing interface;
15. Verification: abide to and comply with USP 1208 validation requirements;
16. With multilevel user login program, electronic data storage records and exports functions, the software design meets FDA 21CFR Part 11 regulations.
Basic dimensions:
Produc Name

Product Model

Cabin Dimension

(L * W * H)

Boundary Dimension

(L * W * H)

Duplex Operation Soft Structure Sterility Test Isolator

HTY-SZ1806B

1806 * 1048 * 778

1806 * 1100 * 2000

HTY-SZ2406B

2400 * 1048 * 778

2400 * 1100 * 2000

HTY-SZ1306B

1306 * 1048 * 778

1306 * 1100 * 2000

Simplex Operation Soft Structure Sterility Test Isolator

HTY-DS1800

1800 * 680 * 778

1800 * 680 * 1870
Parameter

1. Power supply: AC 220V/50Hz

2. Power: 1500W

3. Touch screen: Siemens 7 inches color touch screen

4. Cabin pressure control range:-80Pa ~ 80Pa

5. Humidity Resolution: 0.1%

6. Temperature Resolution: 0.1 í╔

7. Pressure Resolution: 0.1Pa

8. purification level within cabin: A grade

9. Impermeability: leakage rate per hour í┬ 0.5%

10. Material door diameter: 500mm

11. Transfer gate diameter: 280mm

12. Exhaust pipe diameter: 50mm

13. Basic dimensions:

Applications

Suitable for sterile preparation and sterile API based on the statutory Pharmacopoeia (membrane filtration and direct inoculation) sterile test.