Standard Model 90~5300Liters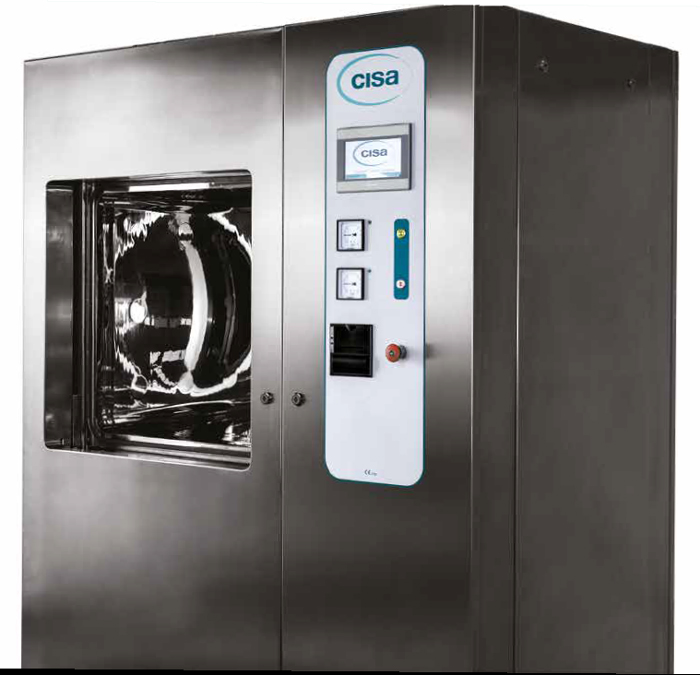 WITHIN THE LABORATORY
WHERE YOU CAN FIND ME
The Laboratory High Temperature Steam Sterilizer CISA (as shown on the legend ) according the regulations of the laboratory or industrial application is installed in the clean area with pass through access of the sterile area. There is also a possibility according the request of the client to be installed only in the clean or sterile area.
DESIGN & INSTALLATIONˇ±
THE POWER OF CUSTOMIZATION
CISA steam sterilizers for laboratory and industrial application are customizable in terms of functions and design CISA is able to satisfy all the customer needs with multiple machine configurations:
• Single or double-door application automatic or manual, vertical or horizontal movement door.
• Automatic Loading/Unloading.
• Stainless steel panel closures
• Bio seal
• Rectangular or rounded chambers
• Human interface on load/unload or both sides
• Sanitary tri-clamp piping.
• Direct/Indirect forced cooling. HEPA filter of the vacuum line
• Filters in line sterilization: Air Gap for water disconnection
• Several types of steam production utilization. From integrated steam generator, integrated clean steam generator to the use of the centralised steam of the facility where the machine is installed.
• High pathogen (HP) system
ˇ°STANDARDS & VALIDATIONˇ±
The laboratory machines can be designed to work in different applications and following different
Laboratory BSL (I,II,III,IV) following GMP, cGMP, GAMP Standards.